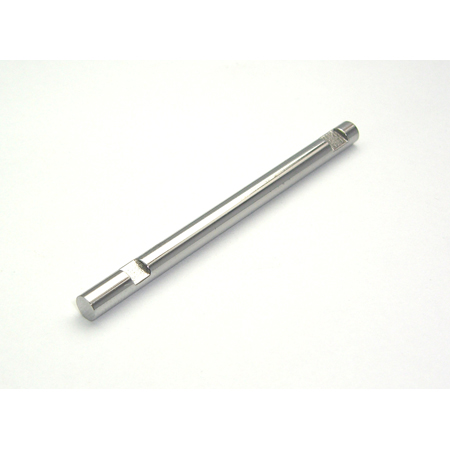 Specifications
Manufacturer: MICROHELI CO., LTD
3.00mm x 41.00mmPrecision Grounded +0.00 to -0.01mm tolerancePrecision machined from hardened high speed steel (Rc 63-65)Weight: 2.3g
Includes: -Hardened stainless steel tail shaft
Requires: -Loctite the screws in the CNC tail pulley when replace the shaft.
Similar parts
Comments, stories:
If you have used HighSpd3x41mmTailShft:TREX 450X/XL before, please write several words with your feedback, pros and cons, or whatever you think will be usefull for readers. If you have a question - you can ask it here.