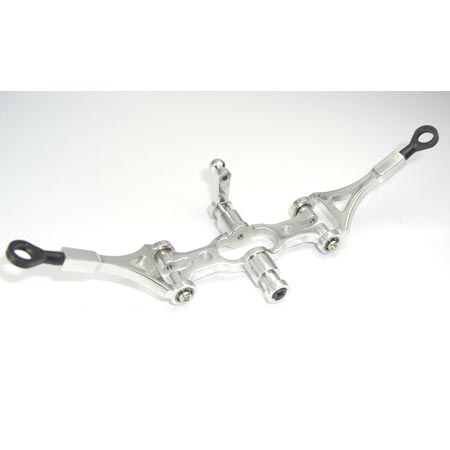 Specifications
Manufacturer: MICROHELI CO., LTD
Includes: -Precision Elevator Control Set including 5 CNC aluminum parts -Four precision miniature bearings preassembled. -Two plastic ball linkages -CNC aluminum elevator arm -All screws and allen key included
Precision CNC machined aluminumPre-assembled 4 precision bearings to ensure super smoothness and slop freeEliminate the use of anti-rotation support to reduce weightLight weight, stylish design and solid strongWeight: 9.4g
Requires: -Loctite (#242 is recommended) all bolts.
Similar parts
Comments, stories:
If you have used Elevator Control Set: TREX HDE before, please write several words with your feedback, pros and cons, or whatever you think will be usefull for readers. If you have a question - you can ask it here.