GIANT STINGER WHEEL PANT IMPROVEMENT
The following drawing is an improvement over the wheel pant anchoring method called out in the Lanier Giant Stinger plans. Walter (no relation) described this method. This drawing is not to scale in order to show the exploded view. The plywood parts on the left comprise the modification.
Note: In the center of the three plywood parts, don't forget to drill the vertical hole to accept your allen wrench when tightening the wheel collar's set screw!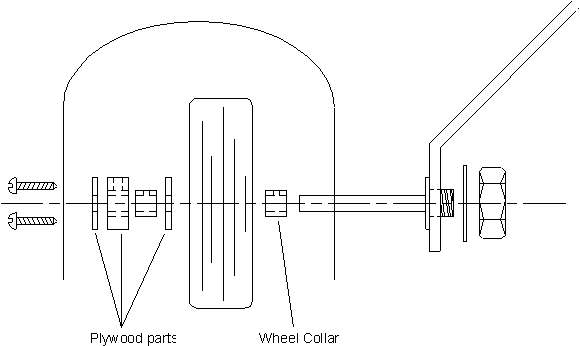 Comments:

Similar pages: