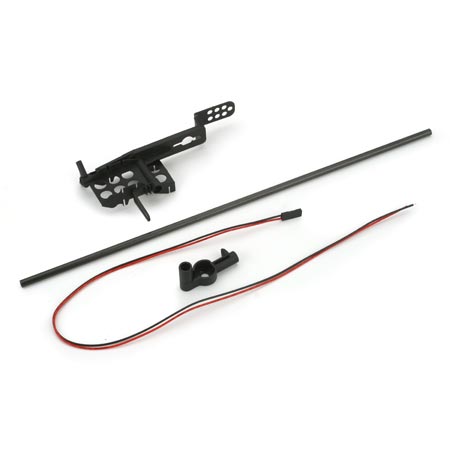 Specifications
Manufacturer: E-FLITE
Type: main frame
Dimensions:
Weight:
Material:
Similar parts
main frame assembly:
Main Frame Assembly - 3DXL
Main Frame Assembly - 3D Micro

main frame:
CNC Main Frame w/Aluminum Landing Gear: BCP/P
Main Frame - OCR
Main Frame Standoff,64mm:E,V
Upper Main Frame (2pc): A5
Aluminum Main Frame, Right: 600A
SE Complete Carbon Fiber Main Frame Set, Silver
Main Frame w/Bearings: PM
Main Frame Standoff, 21mm:R,VC
Carbon Fiber Lower Main Frame, Silver (2)
Aluminum Main Frame, Left: 600A
Main Frame Parts Set: 600A, CF
SA Complete Aluminum Main Frame Set, Gray
Main Frame Set:V
Upper Main Frame Doubler:Z
CF Main Frame, Right: 600A, CF
Bot Frame Carbon Fiber Main Frame: TREX 450X/XL/SE
Main Frame Spacer,14mm:E,V
Aluminum Lower Main Frame, Gray (2)
Carbon Fiber Lower Main Frame, Black (2)
Main Frame Standoff 60mm:A,B
CF Main Frame, Left: 600A, CF
.. more main frame data.

assembly:
Swashplate Assembly: PM
Clutch Bell Assembly: V50
Tail Brace Assembly: Voyager E
Clutch Bell Assembly:A,B
Autorotation Bearing Assembly:
Tail Drive Gear Assembly: 600A, CF
CCPM Elevator Arm Assembly: VC,V9
Seesaw Shaft Assembly:V
Tail Pitch Slider Assembly:S,VC,V9
Landing Gear Assembly - 3D Micro
Rotor Head Assembly:E
Clutch Bell Assembly: CP
Washout Arm Assembly:Z,V,V9
Alum Tail Pitch Assembly:A,B,E,Z
Main Rotor Head Assembly: CP
Clutch Bell Assembly:E
Swash Plate Assembly - VNR2
.. more assembly data.

Comments, stories:
If you have used Main Frame Assembly: BCP before, please write several words with your feedback, pros and cons, or whatever you think will be usefull for readers. If you have a question - you can ask it here.