Microhelicopter Hornet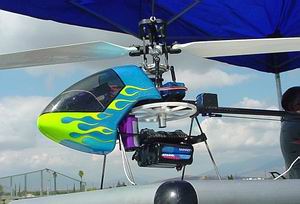 The introducing
The helicopter a Hornet which is let out by Czech corporation MS Composit, thanks to the flight performances, an abundance of spare parts and to complete sets for an upgrade confidently conquers the market. The model of this small helicopter submits many countries of the world. Admirers of this model are integrated in clubs. Discuss the problems at a site forum http://www.hornet-heli.com.
The Hornet is let out in several modifications: the elementary, Hornet NT, without a tail rotor, with fixed pitch, and model with steered step, MS Hornet CP, capable to execute acrobatic figures.
In the capacity of to model with fixed pitch and caudal curl МS Composit at the moment tenders semidublicate Schweizer 300.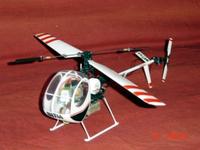 Having one of Hornet modifications, gaining an indispensable complete set of details, it is possible to update your helicopter without the special problems, to equip with its other end of a curl, a hood and t.d
All details enter in a standard composition for model assembly, a motor, 3 motor pinions with miscellaneous quantity of t, the stickers, allowing to issue your model colourful placards more than in five versions. The Hornet as can be gained in the complete complete equipment in which one composition enters: the microregulator power from 5А, the microcollector, 4 channels for version with fixed pitch or updated 5 channel for the helicopter with steered step, the microgyro, control-surface actuators, the secondary generator and a charger.
If at you the Hornet in the simple complete equipment all aforesaid is necessary for gaining separately, and for model with steered step to be necessary the sender ensuring control mode by a swashplate on 120 degrees, function SSRM. For model with fixed pitch enough more simple instrumentation.
Not to stop flyings in a winter continuance I has gained helicopter MS Hornet CP model (MS-600).
Arguments
| | |
| --- | --- |
| Diameter of a curl | 490 mm |
| Diameter of a tail rotor | 110 mm |
| Length without arms | 600 mm |
| Extreme wave height | 160 mm |
| Take-off weight | 240-280 (at me 310 g) |
| Gear ratioes | 1:18:4 |
| Tail rotor driving | The carboxylic shaft |
| Motor | Speed 300 |
| Cycles of the main curl | 1500 rpm |
| The regulator | JETI 050 |
| The gyro | PG03-PICO PIESO |
| The secondary generator | 7xNiMH, 750mAH, 8.4V |
| The collector | Jeti REX 7 Mini (at me of 35 MHz) |
| Flight time | 6-7 mines |
Assembly
Box contents slightly disappoint. Inside to be a small package with kit, the operating instruction and a bag with stickers. The assembled model with fixed pitch easily locates in a box, unfortunately Hornet SR it is possible to place there only with filmed arms.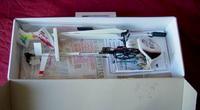 The operating instruction rather explicitly is written, very much I recommend to transfer its contents. Was relevant precisely to observe an assembly order and to observe places where it is necessary to use adhesive and where its utilisation is intolerable. Once again I will resemble - adhesive it is necessary to fix only a detail, not to fill up at all.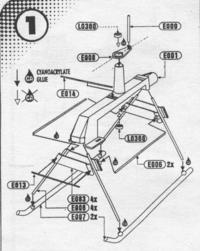 1. Assembly of a frame of problems does not call, at glueing of rear quarter pillars of the chassis will not prevent to interpose previously a tail boom into a landing pinhole, this operation will help you to stick down correctly racks, not having overlapped a beam mounting face. Racks to bond it is necessary snug, not enabling infiltration of adhesive into a pinhole of attachment of a beam, differently it will be complicated for demounting. Cross beams of landing gears (Е006) I advise to snap adhesive after the motor will be established and the backlash between pinions is adjusted, differently it is possible not to guess the size and a driven gear will rest against a frame.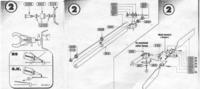 2. This stand demands accuracy, the assembly of regulation of a step of a tail rotor was relevant to collect without skews. Pinions on the carboxylic shaft put on very densely. Observe order of the operating instruction once again not to disassemble the assembly. Understand closely with bearings, they differ the sizes a little, do not confuse. On details there is no marking, therefore it is necessary to look at the sizes indicated in the operating instruction. Shun to demount pinions from the shaft needlessly, differently gearwheels will start to skid on carboxylic to the shaft.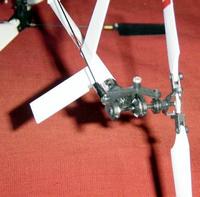 Assembly of the caudal reduction gearbox confused enough. Details to have to interpose with an effort, be not overzealous. Most, in my opinion the unsuccessful solution, this attachment komlja a tail rotor (Е031) on the shaft by means of adhesive. At poor-quality glueing the shaft turns, that can lead to emergency. It is desirable to exchange the carboxylic shaft with the metallic.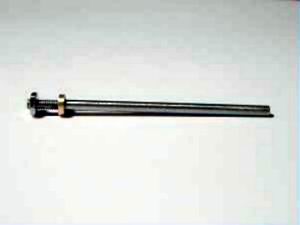 The axis of a fork of the arm (Е058) should be twirled in komle (Е031), but not in which case on in a fork (Е032), differently in due course the arm can wrest. At a screw bolt protraction (Е052) be not overzealous, the carboxylic beam can be pressed through.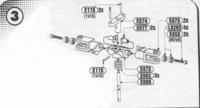 3. Assembly of an end of a curl of difficulties does not call, the main thing not to confuse bearings and the screw bolts, fixing them.
4. In this hitch bearings more narrow. Screw bolts (Е083) should be tightened very closely, differently it is possible to hurt a fork (Е073).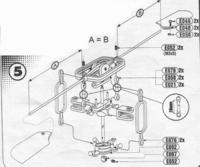 5. Here complications special are not present. All ball joints should move easily. Exactitude of observance of the sizes is binding.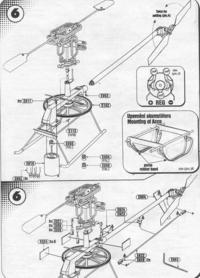 6. Carefully adjust a backlash in pinions, should not be tightly or too freely, I for regulation used a tissue paper stria, interposed a stria between gearwheels and densely held down details then a stria dragged. As acted at regulation of a driving of a tail rotor. All thrusts connected to R/M, should equal be long. Their size depends from used R/M. Before to stick down plates of attachment R/M, it is necessary to update a place of their disposition. For this purpose we attach bent for to servos. We score a place where plate will be gummed. Executing this operation check, whether the driven gear for R/M clings. Otherwise it is necessary either to truncate thrusts, or to notch the enclosure of control-surface actuators. Plate under R/M, operating tail rotor step to stick down better too after traction bar will be collected and connected.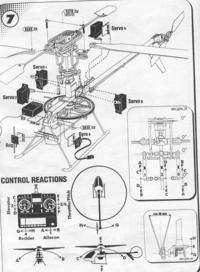 7. At this stage the main thing to understand, as all it works, To begin with it is better to detach thrusts from a swashplate, differently at tuning it is possible to break something. Be convinced, that all is slid in the necessary direction. The gyro it is desirable to fix an adhesive tape which one goes with it as a unit, it captures chattering is better.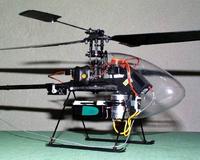 8. I painted a hood from inside, stickers stuck down outside. In general, assembly of difficulties does not call. Details very much sound merchantable, the main thing all to do closely, not to misuse with adhesive and not to be overzealous with a use of force. At desire it is possible to equip model with the details, a refining functional performance as how to make it is possible to learn on a site http://microhelis.homestead.com.
Flyings
Before flying once again it is necessary to check up all regulations, lack of chattering and beat of arms, the blessing a helicopter small and all can be done it, holding model in the arm. Do not risk to make a maiden flight in a dwelling unit, gyro tuning is laborious enough, at the altitude 80-100 the Hornet see is aloud subject to effect of an air-cushion from a propeller - "floats". I had to moderate strongly sensitivity of the gyro, differently a beam aloud yanked here and there.
It is necessary to be very snug at tuning of curves a step-gas. Disappoints, that at utilisation of secondary generators with miscellaneous quantity of banks, the curve should be adjusted. The Hornet demands very much fine tunings. Aloft from the helicopter double impression, at the altitude 80см and above the model flies very steadily, but to fly in a dwelling unit I on it has not risked, is fast accelerated in a level flight, well operated, very sensitively recalled on a modification of a step of a tail rotor. On landing, after a tangency it is not necessary to dump sharply cycles, vert can krutanut and kick, lack of a free wheel affects. For me it is complicated to retain a Hornet on a hanging at a constant altitude though it can a little my poor experience in piloting and tuning of helicopters affects.
In any case the Hornet pleasantly imitates aloft to larger sobratam about a gas-engine. For elementary education it a little slozhnovat but if there is an experience of control RU of the helicopter, on him it is possible to fly all the winter long indoors or, when there is no a strong wind, in the street, it is straight opposite to a porch on the small island or a road cut.
About capabilities 3Д flying of anything to tell I can not yet because so to fly I do not know how yet, though in a network there are many commercial films of acrobatic flyings of this helicopter (for example on a site http://www.hobby-lobby.com), think, a Hornet to me in it will help.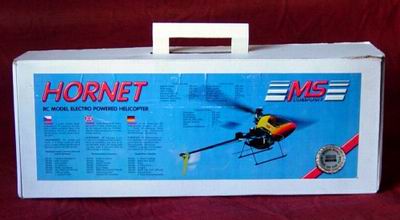 Comments:

Similar pages: